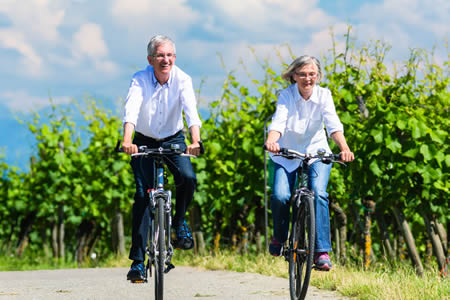 Medicare Supplement Insurance covers significant gaps that exist in original Medicare Coverage. If you're a Wisconsin resident who's applying for Medicare or about to turn 65, you should consider Medicare Supplement Insurance as part of your overall insurance planning. Wisconsin, Minnesota, and Massachusetts Medicare Supplement insurance is designed differently than it is in other states. Much of the information you'll find on the Internet will not apply to you as a Wisconsin resident.
Things you should know about Wisconsin Medicare Supplement plans
You must have Medicare Part A and be enrolled in Medicare Part B before applying for a policy.
There is guaranteed acceptance for those who enroll within their open enrollment period.
Your Policy is guaranteed renewable for life with timely premium payments – you will never be canceled due to health reasons.
A Supplement is comprehensive coverage to fill the gaps in Medicare.
There are optional riders available to cover Medicare deductibles and provide additional benefits.
You are free to choose your own health care providers.
30-day Right to Return period – if for some reason you change your mind about your policy, you have a 30 day "free look" period in which to cancel your policy and receive a refund of your original premium.
We are here to help guide you through the selection process. Contact us to get started!