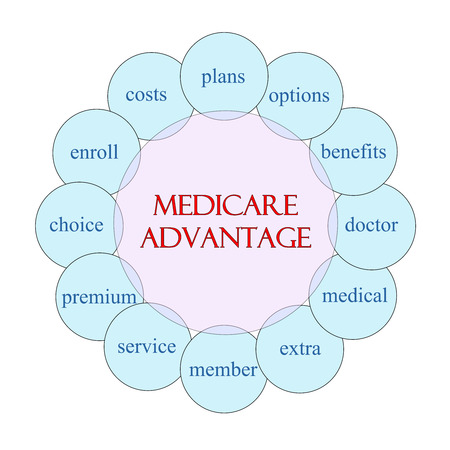 Medicare Advantage plans combine the coverage of Medicare Parts A and B and usually include additional benefits. These plans have varying out-of-pocket minimums, meaning that your costs for copayments and deductibles are limited, and some plans include Medicare Part D drug coverage. By following the rules for seeing in-network providers and referrals to specialists, Medicare Advantage plans generally offer lower out-of-pocket costs and increased coverage.
Choosing and Signing Up for Medicare Advantage
The great news is that seniors have many Medicare Advantage options available. To be eligible, you must first sign up for Medicare Parts A and B through the Social Security Administration.
Medicare Advantage plans have a specific set of initial and yearly enrollment periods. For those turning 65, the initial period is the 7-month period that starts 3 three months before the month you turn 65, includes the month you turn 65, and end 3 months after you turn 65.
In addition, a yearly enrollment period runs from October 15th to December 7th.
Find Out Your Medicare Advantage Options
Choosing the right plan for your needs involves careful consideration of many factors including your health condition, how often you need to see health care providers, your prescribed medications and which of your providers are in a plan's network. For most individuals, it's best to seek the advice of a licensed agent offering plans from many companies. Petersen Insurance Solutions can help guide you through the available plans, their coverage and premiums, and provide you with options in an easy-to-understand format.